A couple of weeks ago I was pleased and touched when a
talented Aussie mum
passed on the "Versatile Blogger Award" to me. I've been slightly freaked out about writing this post but here it goes.
10 things about me:
* I am a fulltime working mumma - married with three gorgeous kids. I love it when we're all together, feel like a piece of me is missing when I'm away from them. I feel so blessed to have four special people to call mine.
* I've been married twice - to the same guy! Well, two ceremonies anyway - three years apart. The first was on his terms - 200 guests and he got to wear a Star Trek suit. The second was on mine - a ceremony for just us two in Vegas. Elvis impersonator and all :)
Yes, we were babies when we married. Where
Jase wasn't too impressed by the idea at first, but he had to admit it
was great fun. Oh and he got a ride in a helicopter first to ensure he was smiling
when we got to the chapel!

* I used to love magazines, but now I love nothing better than sitting at the end of a long day with a coffee and my computer screen, catching up on people's blogs and pinning things on pinterest (I finally caved on that one).
* I like quiet. Hubby likes loud. That makes our house seem as though it has a bit of a personality disorder at times, but it works for us! One minute music is roaring through the speakers, the next it's almost silent as everyone goes about their business of puzzles/traintracks/model building/housework/computers.
* I have had way too many jobs. I've worked in a bar, a restaurant, a hotel, a marketing firm, an office, takeaway joint, on checkout, in two delis, a fruit store, a call centre, a newspaper, several schools, as a companion/babysitter... My dream job would be as an art teacher but those positions are like hens' teeth so I guess I'll stick to English and Maths for now.
* Only after having my kids have I been able to embrace womanhood - I always felt like a bit of an imposter before then! It sounds weird but I always had a suspicion I was like the tinman or had green blood or something, like Pinocchio only not quite a real *girl*.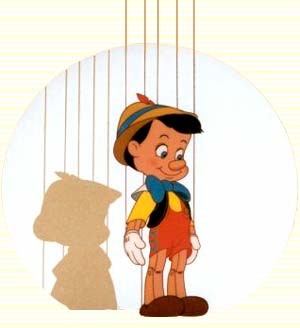 * I love the satisfaction of finishing a creation, but I'm not always motivated to get there in a timely fashion - hence the cupboard of unfinished projects that have me stumped :)
* I love quirky movies, the sort nobody else likes! I love a first film, a first book... something someone has dreamed of writing/making their whole lives. It's so special to be sharing someone's dream and the heart of their creativity.
* I would like to write a book. Maybe an adventure book for boys, although I have a love story that frequently haunts me, begging to be written down.
* When I travel far away, I *have* to visit a supermarket, pretend to be one of the locals and try out at least half a dozen new things. Sometimes it works out, sometimes it doesn't! It's one of my favourite things about being on holiday :)
Well, thank you Kelly from the lovely
Polkadot Lane
for inviting me to do that! I hope I haven't sent anyone off to sleep with my list :) I'm pretty sure the two people who will read this know all that info anyway!!! hehe
So, some blogs for you to check out:
Squigglemum
- who inspires me to be a better, and more involved, mum
Scientific Culture
- who finds and creates the perfect geekery online
Attic 24
- colourful woolly goodness interspersed with gorgeous photos of the British countryside
And Melissa of
Molly's Inspirations
. Conquering the world with kindess and love :)
and I must finally return the favour to Cami of
You Seriously Made That
who featured me on her blog a few months back. I like her blend of creativity and hilarity.
I'm guessing all of these ladies are too busy to be blogging ten facts about themselves, but I wanted to pass on the Versatile award regardless - thank you for being there and for inspiring me, week after week xxx